Anna Maria Pizza
179 Bedford Ave, Brooklyn, NY 11211
Order now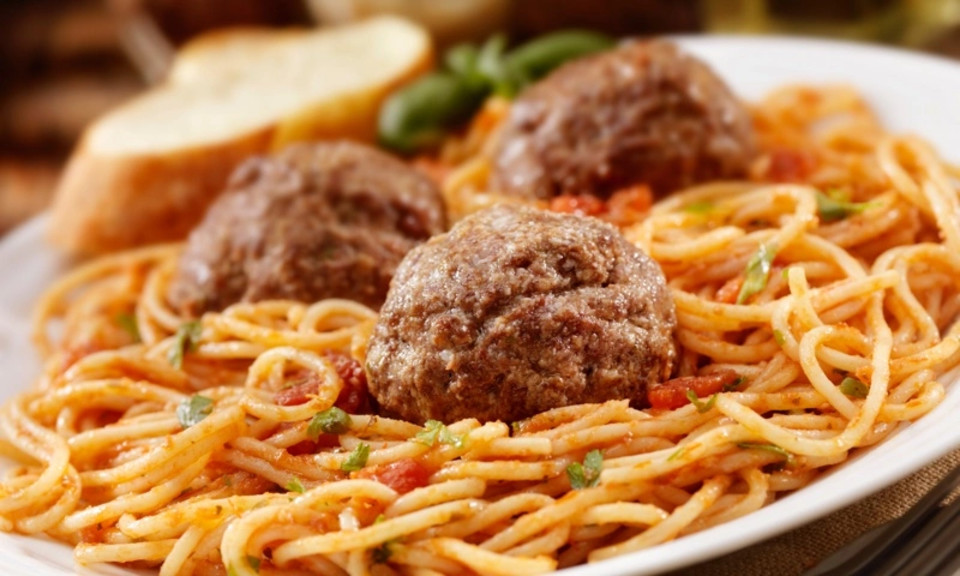 WILLIAMSBURG
Delivery was on time and very professional ya gotta try this out PEPPERONI, SMOKED GOUDA, SMOKED MOZZARELLA & AVOCADO 16" PIE it was amazing the sauce quality was 5 stars anyways this place comes very hot for the distance to my place & Its expensive but I never said this before its worth buying these guys know how to make your pie look famous when it arrives to you LOL
Megan
It's just my favorite go to spot any time of day or night. It's my perfect pizza. If I could legally marry pizza it would be this pizza. In fact when I'm married it will be in this pizza place and I'll be holding this pizza instead of a bouquet and eating it instead of reciting vows. Long story short, i like it a lot.
James
HANDS DOWN the greatest pizza in all of NYC and the world for that matter, get a regular slice from the pie that's been out not a fresh pie, guaranteed the best you'll ever taste and if you don't agree FIGHT ME!!
Amanda
Ana Maria is one of true Brooklyns best pizzerias. Lovely staff, great pizza and garlic knots (you can call to add on order-they also have beef patties too!) love this place
Marysol
I ordered a regular pizza small it was came out to like around $18 with delivery which wasn't that bad for this neighborhood and I think and believe that
Brendan
Best pizza in Williamsburg and best plain slice I've had in Brooklyn. Classic NY slice with a ton of sauce and cheese - thin crust, but not so thin that you feel like you're eating a large paint chip which is what some other places in the neighborhood seem to be going for. Slices have some weight to them which is key, although they recently changed things up and slices have gotten noticably smaller (and 50 cents more expensive). There's also now cornmeal (I think?) on the bottom - I am indifferent toward this. Sauce is still just as good which is what matters.
Beth
Anna Maria's is not only delicious, but the family that owns/runs it is amazing as well. The other night I accidentally submitted an inordinate tip and not only did the owner call seamless to notify them, but he also personally called me to make sure that the situation had been rectified. I was already a huge fan of their delicious menu, but now I am also forever connected to them due to their genuine appreciation of their customers. This is a true NY institution that deserves all of the accolades
W
This is an experience I wish I could live over and over: hot summer night in Brooklyn, I order a pizza from Anna Maria, I'm completely naked, when the door buzzes I struggled to get my clothing on comma I get my clothes on just in time to answer the door, I tip , sprawl out on my couch and literally moan in pleasure as I eat the best pizza ever.
Braden
The Cheese Calzone and meat lasagna is amazing. Sure the slices are great, but this place has more than just pizza. Its my go to spot for those 2 items!!!
Why is it so good?: Every morning on my way to work...I look in their window and see someones mother/grandma cooking sauce at 8am...this place is legit!!!
Denis
The food is always good and on time. I modify my orders all the time and theyve never messed it up. This place is my go to haha. So far, the delivery guys have been punctual 100% of the time. Some of the people who say they experienced bad customer service sound like jerks to me
About us
Dinner, Late Night, Lunch Specials, Pizza
Today

Delivery: 11:00 AM - 2:00 AM

Takeout: 11:00 AM - 2:00 AM

Delivery

Monday:

11:00 AM - 2:00 AM

Tuesday:

11:00 AM - 2:00 AM

Wednesday:

11:00 AM - 2:00 AM

Thursday:

11:00 AM - 2:00 AM

Friday:

11:00 AM - 2:00 AM

Saturday:

11:00 AM - 2:00 AM

Sunday:

11:00 AM - 2:00 AM

Takeout

Monday:

11:00 AM - 2:00 AM

Tuesday:

11:00 AM - 2:00 AM

Wednesday:

11:00 AM - 2:00 AM

Thursday:

11:00 AM - 2:00 AM

Friday:

11:00 AM - 2:00 AM

Saturday:

11:00 AM - 2:00 AM

Sunday:

11:00 AM - 2:00 AM